Wedding

Livestream

Brisbane
When it comes to wedding events livestreaming in Brisbane, there's no better choice than a professional live streaming service provider. Not only do they provide the highest quality of video and audio updates for weddings, but they also specialize in live streaming corporate events and funerals as well. With years of experience in providing this type of service, you can trust that your special day or event will be recorded perfectly so you can enjoy those memories forever.
Live streaming services are becoming increasingly popular due to their cost-effectiveness, convenience, and ability to reach people who may not have been able to attend an event otherwise. From budget-friendly options to customized packages tailored specifically for more complex needs such as weddings or large corporate functions, these professionals offer something for everyone looking for high-quality recording solutions with real-time results. This makes them the perfect solution for anyone wanting to capture every moment from their big day or any other important milestone.
These experienced providers understand how essential it is to make sure all aspects of your wedding event are taken into account when capturing those once in a lifetime moments on camera. Now let's explore the different types of livestreaming wedding events services available.
Livestreaming Wedding Events Services in Brisbane, Queensland
When you're looking for wedding event services with live streaming in Brisbane, there are a few things to consider. It's important that the livestreaming provider is reliable and experienced in delivering quality audio-visual content. The right service will have the technical know-how to ensure your big day is broadcasted seamlessly over digital platforms.
In addition, they should be able to provide help with setting up cameras, microphones and other equipment needed for an effective livestream of your special occasion. They should also be confident enough in their work to guarantee satisfaction at end of the event. With these key elements in mind, you can rest assured that you'll get the best possible result for your wedding livestream in Brisbane.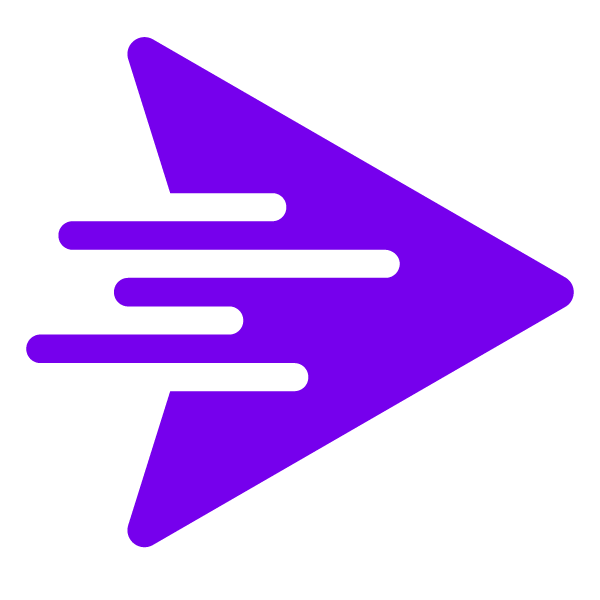 How To Ensure Quality Audio And Video For Your Wedding Livestream In Brisbane
When hiring a wedding livestream service in Brisbane, one of the most important considerations is to ensure quality audio and video. To make sure your special day will be captured perfectly, it's essential that you find the right provider who can deliver what they promise. Here are some tips on how to guarantee an outstanding broadcast for your bridal event.
First, check out their technical capabilities – do they have the latest equipment and know-how to capture every detail? Do they offer high-definition streaming or even ultra-HD options? Can they provide reliable connection speeds so viewers won't experience buffering issues while watching? These questions should all be answered before making any decisions.
Second, consider the production value of their live stream services – do they use professional cameras and editing software? Are there graphics or titles included in their service that add an extra element of style and sophistication? Most importantly, does the technology used to allow for interaction with guests during your celebration? Answering 'yes' to these queries provides peace of mind when deciding which vendor best suits your needs.
TIP: Ask potential vendors for samples of past work so you can get a better idea of the type and quality of the coverage you're likely to receive at your event. This helps determine if their end product meets expectations prior to signing any contracts.
Choosing the right wedding livestream service in Brisbane ensures that memories made on your big day will last forever! With careful consideration and research, couples can rest assured knowing that their momentous occasion has been professionally captured no matter where people choose to watch from.
Creative Ideas For Engaging Your Guests During Your Wedding Livestream In Brisbane
No matter the size of your wedding, hosting a livestream is an excellent way to bring together everyone in attendance. With the right planning and preparation, you can create an event that guests will remember for years to come. But it's important to consider how best to keep them engaged during the online ceremony.
Fortunately there are plenty of creative ideas for engaging your virtual audience. You could set up multiple cameras so viewers have different perspectives on each part of the wedding. Ask family members or friends who aren't attending in person to record videos with well-wishes ahead of time and play those back during the stream. Or even incorporate interactive elements like polls or games into your program! Ultimately, these types of activities help ensure that your guests remain active participants throughout the entire experience.
With all this in mind, it's time to start thinking about decorating your venue for a beautiful online wedding livestream in Brisbane.
We pride ourselves on our high-quality livestreams, and we use only the latest technology to ensure that your wedding stream is perfect. We also offer a range of optional extras, such as a live chat function for your guests, so everyone can feel like they are part of the action even if they can't be there in person.
We understand that every wedding is different, which is why we offer a range of packages that can be customised to suit your specific needs. Whether you want a simple livestream of the ceremony or a comprehensive package that includes pre-wedding footage and interviews, we can help.
Get in touch with Wedding Live Stream Brisbane today to find out more about our services or to book your wedding livestream. We would be more than happy to answer any questions you have and help you create a package that is perfect for you.
Tips For Making Your Wedding Livestream More Memorable In Brisbane
Creating an unforgettable wedding livestream in Brisbane takes careful planning and creativity. From the location to the decorations, every aspect should be carefully considered. Fortunately, there are some easy steps you can take to make your day unique and special.
First of all, consider setting up a virtual backdrop that reflects the theme or style of your wedding. Make sure it is well-lit so viewers will have no trouble seeing what's going on. You could also use props like flowers or balloons for added effect, making sure they're placed in front of the camera and not blocking any views!
Next, think about how you want to present yourselves during the stream. Choose outfits that match your wedding colour scheme, wear something comfortable so you won't feel restricted while moving around, as well as accessories like jewellery or headpieces that add personality to your look. Additionally, set up multiple angles throughout the venue to capture different moments from various perspectives – this way your guests can really experience the event from afar! Lastly, don't forget to pick music that complements everything else; either play pre-recorded tracks or hire a live musician if possible for extra impactful soundscapes.
With these tips, you'll be able to create an amazing online wedding experience in Brisbane that everyone will remember fondly!

Common questions with livestreaming Weddings:
As more and more couples are opting to livestream their wedding ceremonies, we thought it would be helpful to answer some common questions about the process.
1. What Is The Cost For Livestreaming A Wedding Event In Brisbane?
When it comes to wedding events, live streaming can be a great way to keep family and friends connected. But what about the cost? This is an important question for anyone looking to live stream their event in Brisbane.
The cost of live streaming a wedding event in Brisbane will depend on several factors such as the size of the crowd, location of the venue, duration of the broadcast, equipment rental costs, and setup fees. It's best to speak with experienced professionals who specialize in streaming services so they can give you an accurate quote that fits your budget. Furthermore, make sure you get a detailed breakdown of all associated costs before signing any contracts.
Careful consideration should therefore be given when choosing which provider to use for your wedding event live streaming needs. Doing research upfront could help ensure that you end up with a quality service at a reasonable price – making your special day even more unforgettable!
2. Are There Any Additional Fees For Using A Professional Wedding Livestream Service In Brisbane?
Choosing to live stream your wedding event in Brisbane can be a great way to share special moments with family and friends who cannot be there. But, before you make the decision to go ahead with this service, it is important that you understand all of the associated costs and fees. Are there any additional fees for using a professional wedding livestream service in Brisbane?
This question is an important one to consider when planning your big day. When looking into professional services for streaming a wedding event in Brisbane, the cost will depend on several factors such as:
* Equipment – This includes cameras, audio equipment, and other technical components necessary for broadcasting high-quality footage.
* Technical Assistance – You may need assistance from professionals to ensure that everything runs smoothly on the day.
* Software Licenses – Depending on the type of software used for streaming, licenses may need to be purchased or renewed annually.
In addition to these expenses, some companies may also charge setup fees or require deposits to secure their services. It's important to ask about all possible charges upfront so that you are aware of the total cost before signing up for the service. Doing research beforehand can help you avoid unexpected surprises down the line!
3. What Is The Best Way To Ensure Stable Internet Connection During The Wedding Livestream In Brisbane?
When it comes to wedding live streams, having a reliable internet connection is absolutely essential. After all, any glitches in the streaming can cause embarrassment and disruption on the most special day of your life. If you're looking for ways to ensure stable connectivity during your wedding livestream in Brisbane, here are three tips you should consider:
First of all, choose a venue that has fast wifi or an ethernet connection available so there won't be any issues with lagging or buffering during the live stream. Secondly, secure a backup internet provider as a contingency plan – just in case something goes wrong with the primary service. Lastly, test out the equipment beforehand to make sure everything works properly before the big day arrives.
If these steps are taken into account ahead of time, they will help guarantee smooth streaming throughout your entire ceremony and reception. So, don't forget to do your research and ask questions if you need assistance along the way – this way you'll have one less thing to worry about when it's showtime!
4. How Quickly Can A Professional Wedding Livestream Service Set Up A Livestreaming Event In Brisbane?
When planning a wedding livestream in Brisbane, there's no time to lose. It's important to know just how quickly a professional service can set up the event. After all, nobody wants their guests missing out or having an unreliable connection during such an important moment.
The good news is that experienced services are typically able to get things rolling very quickly. They'll have the necessary technology and experience needed to handle any technical issues along the way too – something which would take far longer if you were doing it yourself. All in all, this means that your livestreaming event will be ready with plenty of time for everyone involved – so you don't need to worry about anyone being left without access!
5. Is It Possible To Livestream A Wedding Event On Multiple Platforms In Brisbane?
Livestreaming a wedding event is not only possible but increasingly popular in Brisbane. It allows couples to share their special day with friends, family and loved ones even if they can't be there physically. Here are some of the advantages:
* Increased flexibility – Livestreaming gives you the freedom to broadcast your ceremony on multiple platforms at once so that everyone can follow along from wherever they are.
* Cost-effective solution – With livestreaming, you don't have to worry about hiring extra staff or renting additional equipment like cameras and projectors since everything is taken care of remotely.
* More personalised experience – Instead of just broadcasting an audio feed, livestreaming lets guests feel more connected with the couple by seeing them exchange vows and celebrating together virtually.
The professional team at any good wedding livestream service will know exactly how to set up a successful event for you in Brisbane quickly and efficiently. They'll take care of all technical aspects such as making sure the internet connection is reliable enough for streaming, setting up microphones for clear audio quality and organising video recordings of key moments during the ceremony – all without disrupting the flow of your day! So why not consider giving yourself this gift?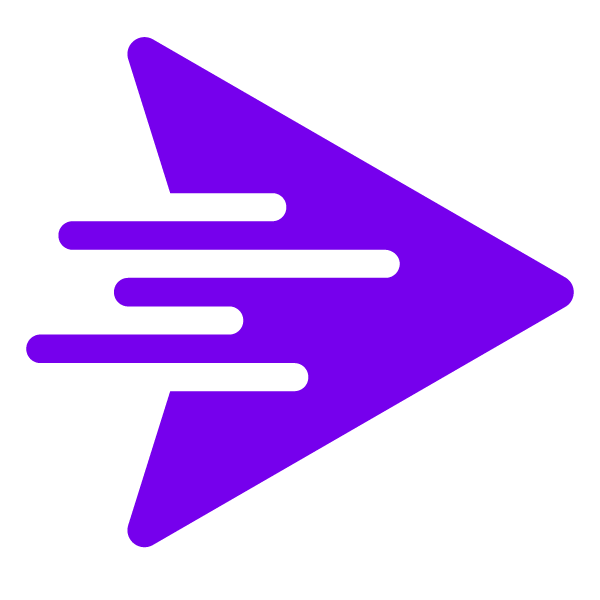 Brisbane Livestream Pros – Let's Talk
Hit the button below to give us a quick call. Or, if it's 2am and you are googling 'Brisbane Live Stream' feel free to fill out the form and we will be back to you ASAP with your quote.